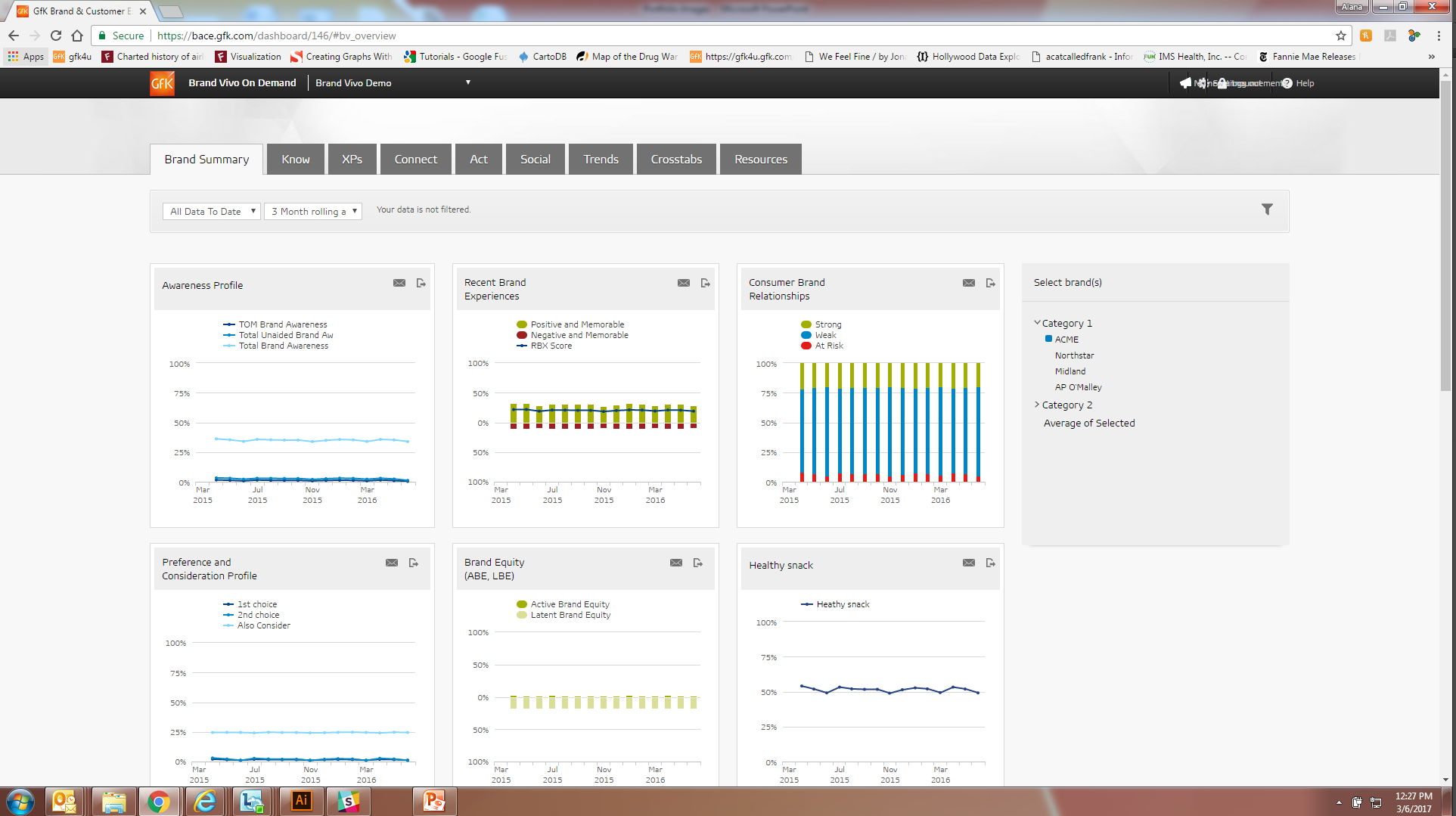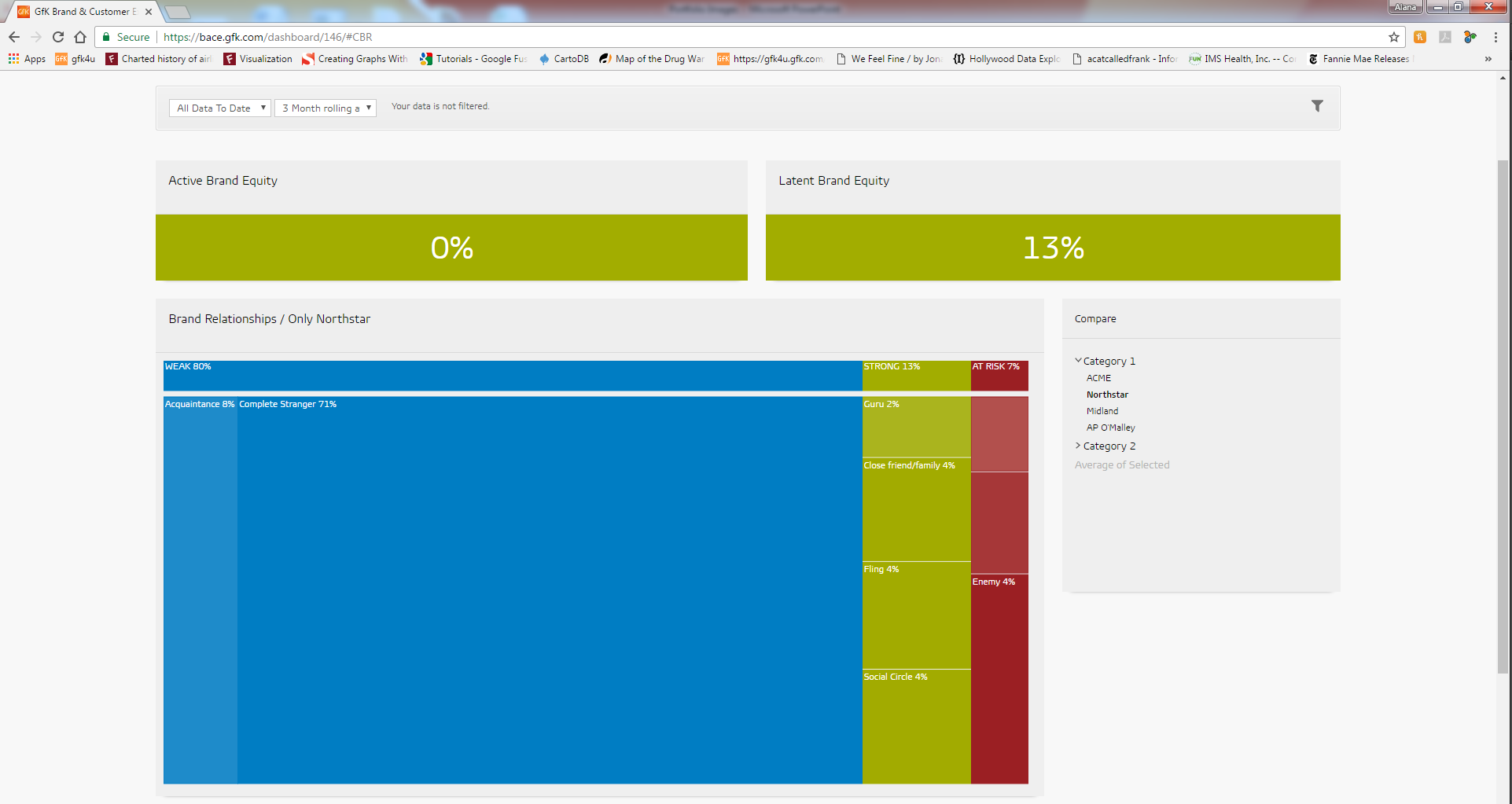 The market is flush with brand tracking products. How does Brand Vivo stand apart from the rest?
Brand Vivo entered the design process with a comprehensive design research phase. As a new entrant in a fairly saturated brand tracking market, we needed 360 feedback as to what our clients were missing in other tools – and hoped to see designed smartly in our solution. Results concluded that, to be successful, Brand Vivo must be (1) goal or task focused and (2) Consumer Brand Relationships (CBR), GfK's brand tracking IP, had to be easily digestible.
CBR is intuitive at first glance: people experience brands in the same way they experience relationships in their personal lives. However, the mechanisms behind converting one relationship type into another (i.e. a 'stranger' into a 'friend'), or building Brand Equity are complex constructs. The design, heavily informed by Adult Learning Theory, educates the user implicitly about CBR and clearly foregrounds actionable insight.
Global research partners were run through usability testing on the prototype. From here, feedback was integrated to reinforce the MVP design.
Brand Vivo launched in January 2016! Ongoing support includes proposal and BusDev support as we ready for market, ideation for Brand Vivo 2.0 and quality checking the front-end.