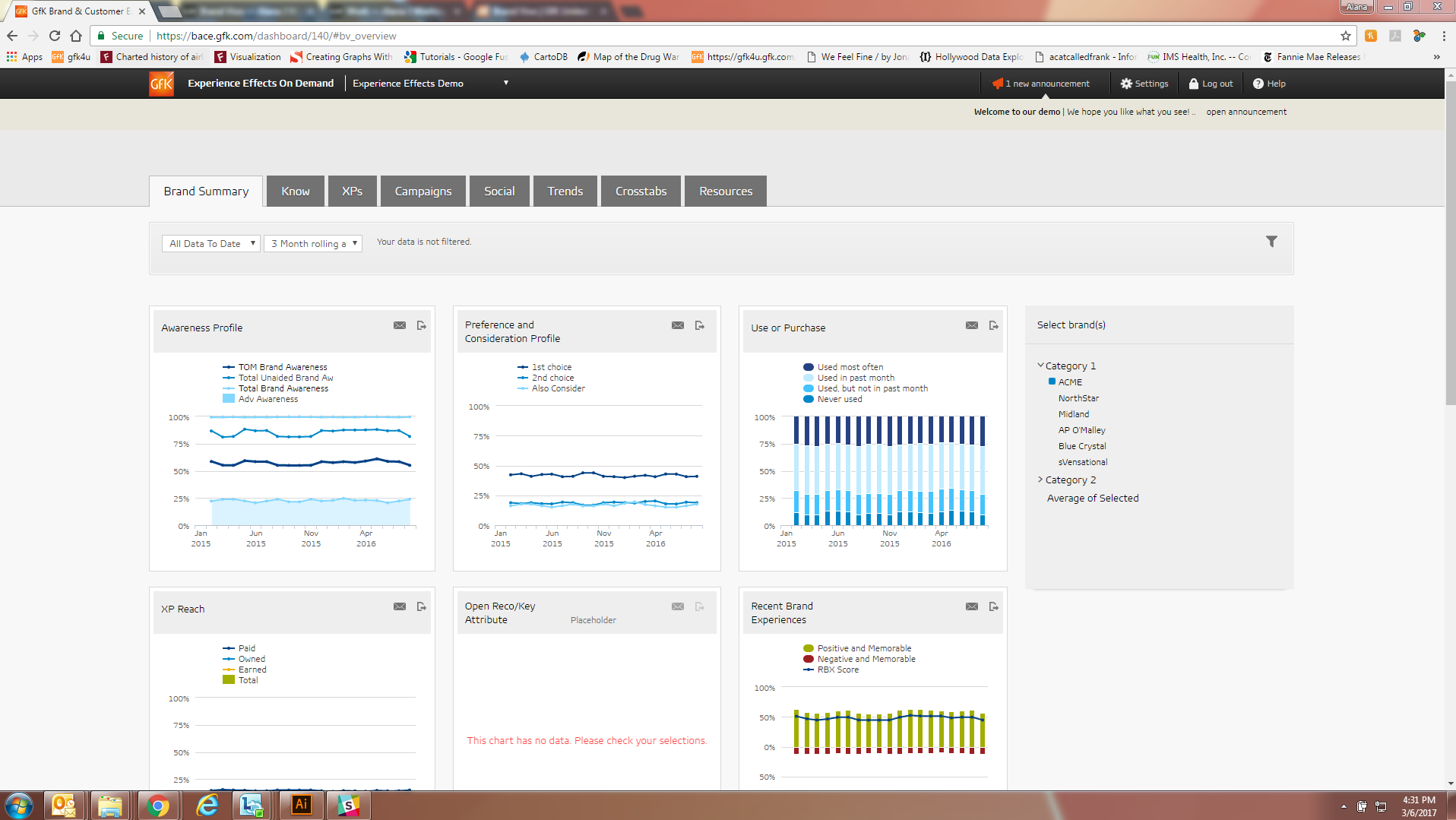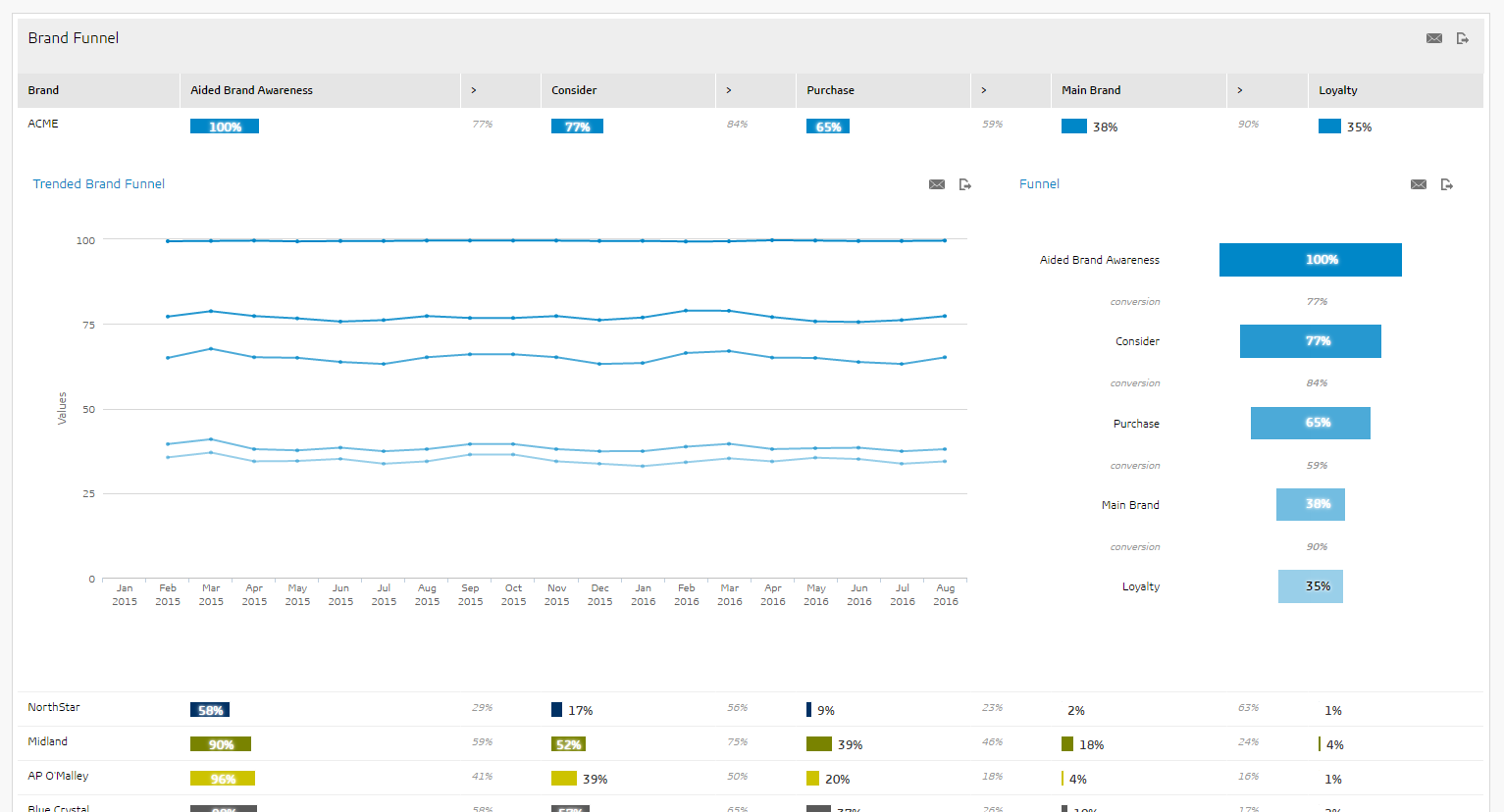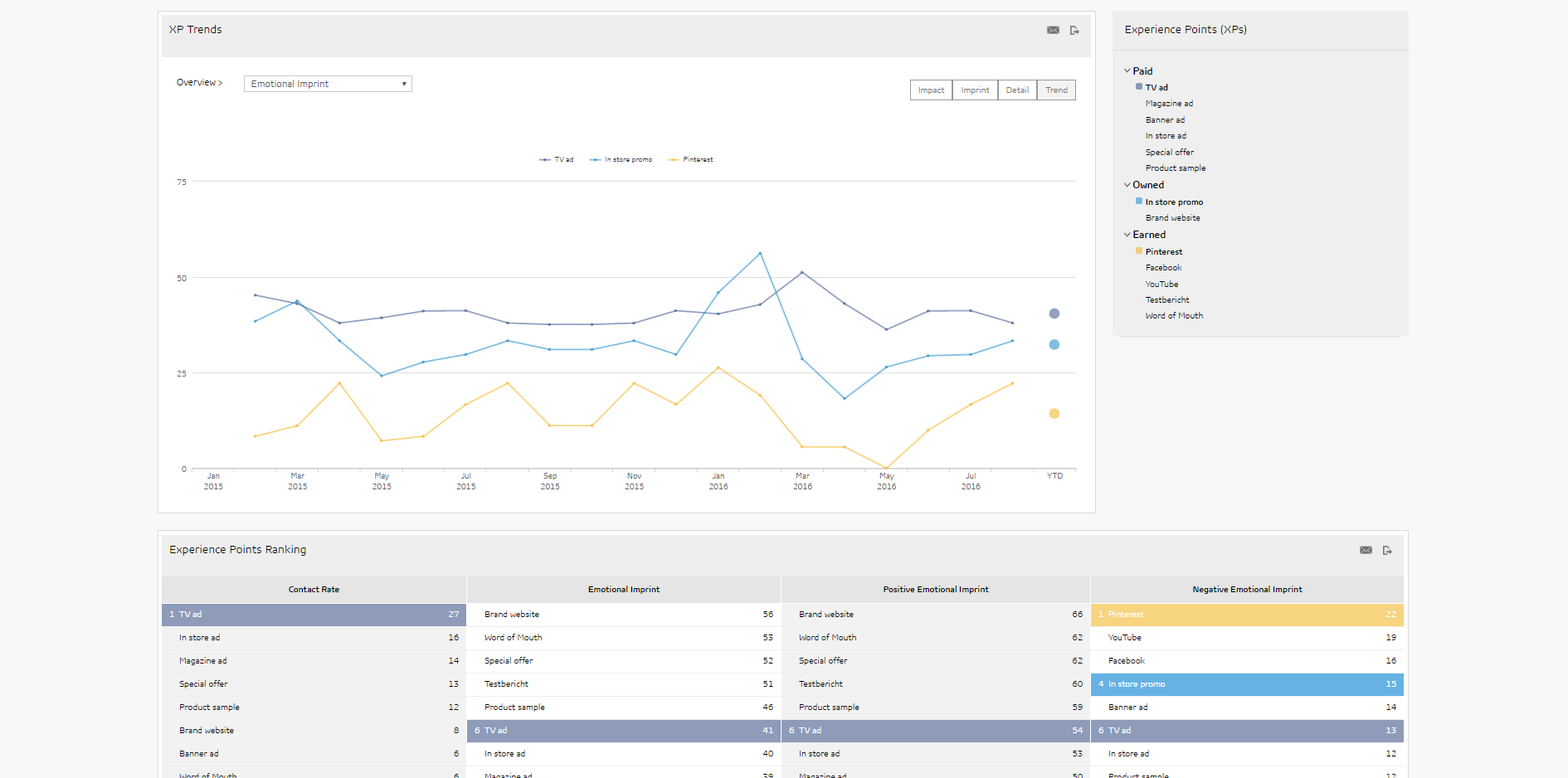 Ad tracking data is reported at both single ad and ad campaign levels. And, many different audiences - time-crunched C-suite, data savvy insights folks and big-picture marketing management – depend upon the research. How can Experience Effects enable all audiences to sift appropriately through the 'noise' and make insight driven decisions for their advertising?
Just as with Brand Vivo, Experience Effects had a thorough design research phase. Results concluded that, to be successful, Experience Effects (1) must enable users to build 'action plans' based upon significant changes to key metrics and (2) must accommodate external supplementary data sources.
Building a portal that satisfies users as a data analysis tool and an action planning platform is no easy feat. The current design foregrounds data while subtle markers throughout encourage users to translate significant changes into plans for action (i.e. 'pull the ad immediately!', 'fewer bikinis, more burgers!' or, of course, 'more cowbell!').
Additionally, a real strength of Experience Effects is its flexibility to accommodate external data sources – particularly Media Spend and Social Media Sentiment data. Our team worked in seamless collaboration between technologists and researchers to thread in these features in the most meaningful way.
Global research partners were run through usability testing on the prototype. From here, feedback was integrated to reinforce the MVP design.
Experience Effects launched in January 2016! Ongoing support includes proposal and BusDev support as we ready for launch, ideation for Experience Effects 2.0 and quality checking the front-end.